Pronounced kah-na, the Japanese arboreal stethoscope, a sharp blade for working with trees.

It was 2008 in Miki City when master blacksmith Ohara Yasuhiko approached master craftsman Tokunaga Toshio in his wife's bakery-café and offered a selection of steel blades he had forged. These turned out to be of such astounding quality that they prompted a revelation in Tokunaga, this old tool could be adapted to form and finish objects solely by hand, an evolution in craft.
Tradition
Yayoi period – 300 BC – 300 AD, Iron age in Japan and birth of a deep history of metal working techniques that peaked with the samurai swords of the 15th century. The late Cyril Stanley Smith, professor emeritus of materials science at MIT praised the samurai sword as the ultimate metallurigical craft object for bringing out the internal characteristics of metal. These include the hardness of the steel in the centre of the blade (hagane) and ductility of the surrounding steel (giagane). This refinement was achieved before the 20th century advent of metulrgy, relying purely on observation and dedication. When the samurai class started to diminish and officers were prohibited from wearing their sword in public, some of the master smiths found new avenues for their expertise in the making of woodworking tools such as kanna. A similar structure remains, a thin layer of hard and high quality cutting steel at the front, and soft backing steel to provide durability and ease in sharpening.
The Tokunaga – Ohara way
With the blade, a dai or body is made for it by the artisan to fit his hand and his requirements in forming and finishing the wood. The best quality blades are reserved for the most sensitive finishing work. This requisite of mastery of the hand and the mind in the process of making form creates a close relationship between the expression of the artisan and the expression of the tree, which can never be the same twice. Small imperfections abound allowing for a human quality and aliveness. This is a small part of the renewal in the relationship between man and environment, for the artisan that works with the trees to make the work, and for the person who decides to commission a piece to live with.
Kanna-finish


With a high quality blade, a well made dai, and a skilled artisan, thin shavings can be taken following any curvature and even cutting against the grain leaving a glass like almost holographic finish. This reveals the character of the tree more clearly than any other way possible and leaves an incredibly smooth and tactile surface that quickly improves with age. This radiance also repels water and is easier to clean. The temple builders of old have long known that this finish is vital to the life of the building due in part to less absorption of water after condensation lessening fungal decay, the microscope now confirms this:
Kanna-finish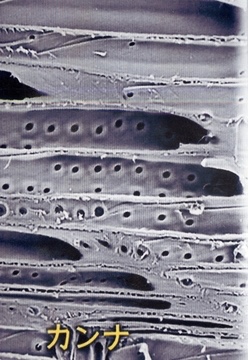 Sandpaper-finish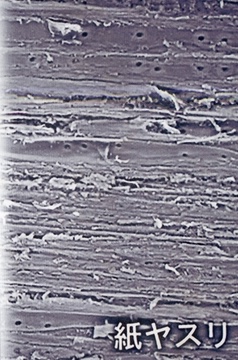 Living Culture

Traditions ground living culture. The traditional arts, grown out of the traditional crafts, rely on unseen networks of relationship that interweave the craftsman, artists, toolmakers, clients, foresters, plants, metals and minerals and on.
A significant thread in this network is the lineage joining teacher with apprentice via the oral tradition. Sometimes referred to as a transmission of energy, this is an example of the gift of inspiration and a humbling experience brought down to earth with gratefulness.

Tokunaga Toshio (Artist in wood) - present

Takeuchi Hekiga (Artist in wood, scholar) - 1896 - 1986

Hashimoto Dokuzan (priest, calligrapher, painter) - 1869 - 1938

Tomioka Tessai (Calligrapher, painter) - 1836 -1924

Ōtagaki Rengetsu (Calligrapher, poet, ceramicist) - 1791 - 1875